Why Choose Uniform Store for your Team's Baseball Uniforms?
The team at Uniform Store understands that sports uniforms are a symbol of dedication, teamwork, and respect. A uniform represents how a team prepares for a game, the sacrifices made to play better as a collective unit, and the strength of playing together as a whole. Players may be individuals off the field but when they put on their team jerseys and step onto the field, they are now apart of a bigger purpose. At the Uniform Store we help youth, high school, and collegiate baseball clubs come together as one for a chance to look, feel, and play like a championship team.
Uniform Store was built of former players, coaches, and die-hard fans that love the game of baseball. Our staff has the industry knowledge and experience needed to provide your team with unmatched quality, unbeatable customer service, and guaranteed on-time delivery.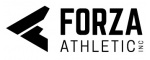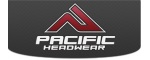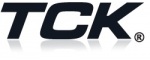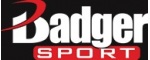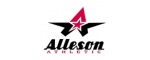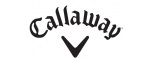 What our customers say…
As a new head coach at our high school, our program was in need of some TLC. Michael Brunker Jr. at Uniform Store was amazing throughout our process. He knew the answer to every question I had and was all around a wonderful sales rep. The jerseys we received were fantastic and our guys are ecstatic to be able to look so good on the baseball field now. The excitement has never been higher in regards to our program and it is starting to show in every aspect. Michael was able to provide us with superior uniforms in look for a fraction of the price of big name brands that are not as high quality as these jerseys. If you are looking for a knowledgeable and creditable individual to help you with designing and ordering your new uniforms, look no further than Michael Brunker Jr. and Uniform Store. We received our fully sublimated, fully customized jerseys in under 4 Weeks!!! What they offer can't be beat by anyone. Thanks Mike, we will be using you in the future.
I am the General Manager of the Midway Majors, a small baseball club in Texas. After working with 3 local vendors on uniforms over the years, we decided to make a change and go with a company that has experience in dealing specifically baseball teams; we decided on The Uniform Store. Over the past month I have been working with Sydnie Gazonas, and the level of service we have received from her has been astounding. Without question, I have received better service from Sydnie than I ever did from the local vendors I dealt with…..and it isn't even close! I looked into designing a uniform online and doing the entire process through an automated system but that would have been a dumpster fire. Sydnie had many great ideas about ways to change our existing uniforms as well as suggestions about the material we use. I think we implemented all of Sydnie's suggestions and what we ended up with has far exceeded everyone's expectations. We received our uniforms earlier this week, well ahead of the guaranteed delivery date, under budget, and the sizes were spot on. Thank you for your professionalism and quality, the Midway Majors will be a Uniform Store customer and a Sydnie Gazonas fan for life!